Creating a fair and sustainable cocoa sector
Our challenges related to the cocoa sector
Our products' main ingredient – cocoa – is facing a growing number of social and environmental issues for which it is our duty to respond if we want our cocoa-producer partners' businesses to develop and flourish over the long run.
Producers' living conditions, deforestation and climate change are some of the threats we are confronted with. Cocoa's value chain is complex, not least because cocoa is produced in the Global South but consumed in the Global North. Good supply management and traceability represent challenges of their own.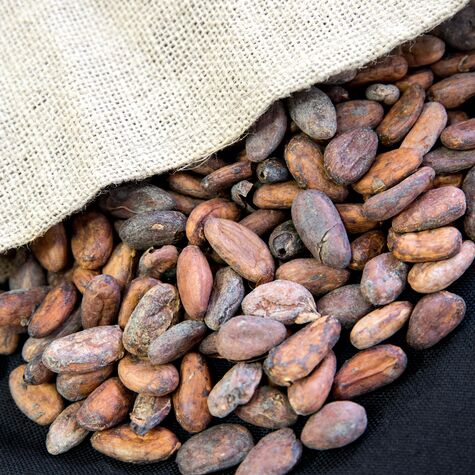 Our objectives
and progress
100

%

Traceability
for cacao beans from the producer
17

%

traceability
for cacao beans from the farm parcel. Target: 100% by 2021
81

%

of the producer countries
visited at least once per calendar year. Target: 100% by 2021
14

out of our 16 source countries
are part of a long-term partnership
93

%

of our cacao
purchased through a long-term partnership. Initial Target: 90%
7

years
average lenght of a partnership
100

%

of producers suppported
in adopting agroforestry practices by 2025.